Kelly Zinser
Founding Partner of Zinser | Hayes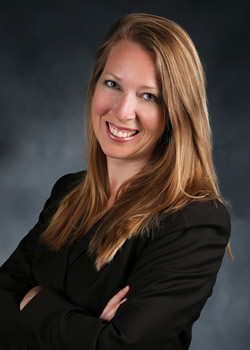 Kelly Zinser has 25 years of legal experience
working at her law firm, large law firms, in house and as vice president and general counsel to a registered investment advisor. Kelly's law practice focuses on her strengths in business law, estate planning and bankruptcy.   She serves as outside general counsel for start up companies who do not need a full time attorney.  Kelly's insolvency experience helps her estate planning and business clients in realistic asset protecti
on strategies and on how to structure deals.  Kelly's holistic approach enables her to discover what's important to clients, and then provide a custom legal solution to meet their needs.
In August 2009 to 2013, Kelly is named on OC Metro's list of Orange County's Top Lawyers. She also maintains the highest rating on Avvo– a 10 out of 10.
Kelly represented the OCBA's Commercial Law and Bankruptcy Section on a Bar Advisory Committee to the U.S. Bankruptcy Court, Central District (2011-2012). In 2011, Kelly served as the Chair of the Commercial Law and Bankruptcy Section of the Orange County Bar Association. Kelly is a member of  the California bar and is retired from the Illinois bar and Missouri bar. She stays current on various strategies and trends in the law through continuing education.  She is also a member of the National Association of Consumer Bankruptcy Attorneys and the Orange County Bankruptcy Forum. Kelly is active in the Orange County Bar Association as a member of the Commercial Law and Bankruptcy section.
Kelly graduated with honors from Tulane Law School and also with honors from her undergraduate studies at Washington University in St. Louis. At Tulane, she was the Articles Editor of the Tulane Law Review and she externed with the Honorable Morey L. Sear, Chief Judge of the Eastern District of Louisiana.
Kelly lives and works in Orange County, where she enjoys spending time with her husband and two children on hikes throughout California and enjoying Orange County's many beautiful beaches. In fact, the pictures of Yosemite on the first page of this website are by Kelly's husband on their kids' first trip to Yosemite in April 2011.
James A. Hayes, Jr., APLC
Founding Partner of Zinser | Hayes

Throughout his nearly 30 years as a member of the legal professional, Jim Hayes has blended representing clients as a practicing lawyer with an academic career as a law professor, both full-time and part-time.
In his law practice, Jim concentrates on corporate and business transactional matters and debtor/creditor insolvency and bankruptcy matters. He is appointed to the panel of bankruptcy mediators by the United States Bankruptcy Court for the Central District of California and as an arbitrator and mediator on the Orange County Bar Association's Mandatory Fee Arbitration panel.
Jim's significant client representations include:
·2018 – Corporate Counsel to Aztec Telecom, Inc. in private merger with Stellar Telecom, Inc. Reported on CNBC. Amount of transaction confidential.
·2005-2009 – Special Corporate Counsel to The Roman Catholic Diocese of Orange, California. Represented the Diocese as part of legal team in the mediation and settlement of over 100 clergy abuse cases for $100 million. Also handled all aspects of civil corporate reorganization of the Diocese and its parishes, involving more than $1 billion in real and personal property.
·1999 – Corporate Counsel to Mericom, Inc., private corporation with $70 million in annual revenue. Represented Mericom in stock acquisition by Alcoa, Inc.
Among his reported cases are Franchise Tax Board v. Jackson, (In re Jackson), 184 F. 3d 1046 (9th Cir. 1999); McLaughlin v. Walnut Properties, Inc. , 119 Cal. App. 4th 293, 14 Cal. Rptr. 3d 369 (Cal. Ct. App. 2004); Center for Bio-Ethical Reform v. Los Angeles County Sheriff's Department, 533 F.3d 780 (9th Cir. 2008), cert. denied, 2009 U.S. LEXIS 553 (January 12, 2009).
Jim has been a member of the Board of Directors of the Orange County Bar Association, and belongs to the Orange County Bankruptcy Forum, and the American Bankruptcy Institute. From 1999 to 2002, he was the Editor in Chief of the State Bar Business Law Section's Business Law News and has been a member of the Section's Uniform Commercial Code Committee. He is active in the Business Law Section of the American Bar Association.
On the academic side, Jim has taught corporate, commercial and bankruptcy law and business law skills courses at Western State College of Law in Irvine, California since 1994. He was Assistant Dean of Academic Programs and an Associate Professor of Law until 2009. Jim was also the Director of the Business Law Center Program, a certificated course of study for students interested in concentrating on business transactions after graduation.
Jim graduated from Western State University, College of Law, Fullerton, California in May 1992, in the top 10 percent of his class. He attended Western State on a full scholarship and was a member of the editorial staff of the Western State Law Review for five semesters. He was admitted to the California State Bar in December 1992.
In addition to his Juris Doctor, Jim holds a Bachelor of Arts degree in Classics from the University of California, Irvine. He has completed graduate courses in administration and economics at UCI and California State University, Fullerton, and courses in bankruptcy law and business reorganizations at the University of Southern California Law Center. He has also studied Roman Catholic canon law at the School of Canon Law, Catholic University of America, Washington, D.C.
Prior to attending law school, Mr. Hayes worked for 12 years for the County of Orange as a budget analyst and administrative manger, including six and one-half years as director of budget and operations for the Orange County Community Services Agency. From 1982 to 1985, Mr. Hayes was an elected member of the Stanton City Council, serving as Vice-Mayor in 1984-85.